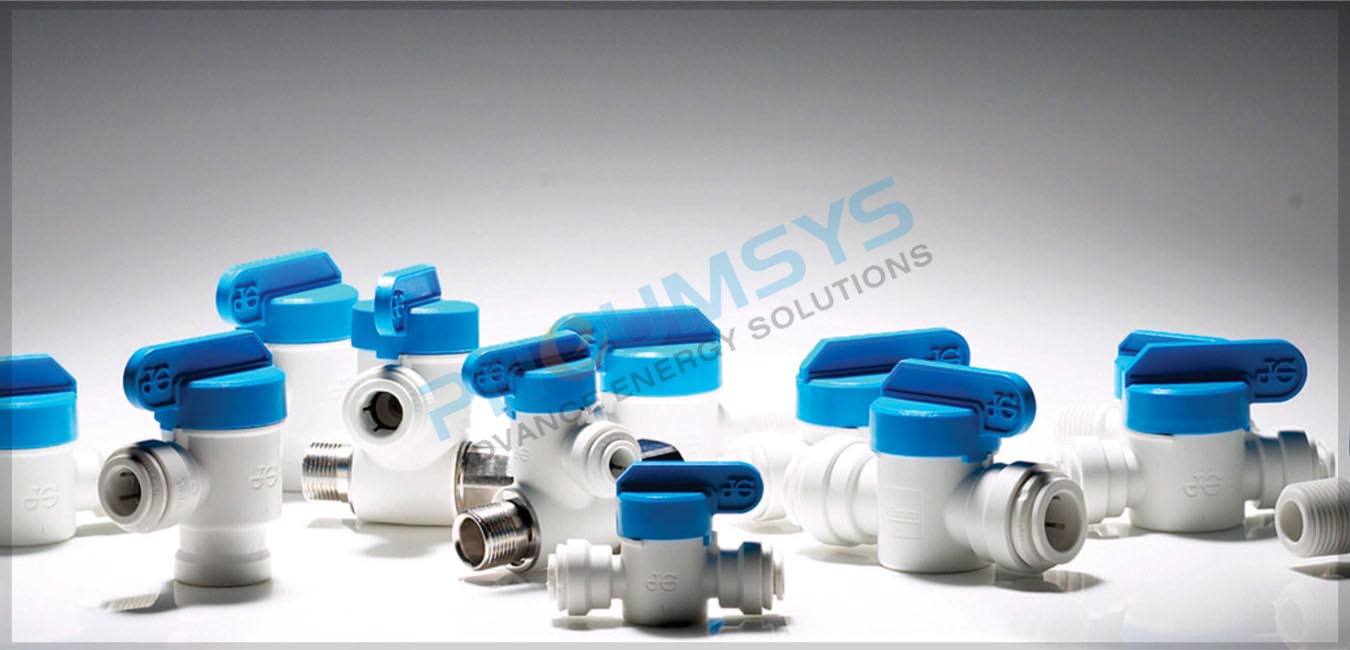 We are the authorized dealers for the hot and cold plumbing accessories from John Guest. These plastic push fit fittings are easy to use and are suitably used for various hot and cold water services and heating applications including combi and pressurized systems. The fittings are designed to be used with both copper pipes and speedfit pipes.
The fittings are easy to install due to flexible piping system with no requirement of special tools and are also easy to demount. There is no scale build up as the fittings are free from lead and can withstand high pressure and temperature conditions excessive of normal working conditions.
We offer the widest range of push-fit fittings, tube and other fluid control products for drinks dispense and pure water applications. The world's first food quality push in fitting the range is now over 800 items strong and provides the quickest and the most effective of installations. Pushing the tube into the fitting is all that is needed to produce an instant but permanent leakproof connection. The products are produced in FDA compliant materials making them especially suitable for potable liquids. Selected items can also be used for inert gases such as CO2.font-size: 12.8px
Note: With all Plastic Pipes the relevant manufacturers pipe insert is required.
Features :
Push-fit and demountable connections
Suitable for hot and cold water and central heating systems
Grip and Seal connection
Lead free and non toxic
BSI and WRAS approved
No scale build up and Corrosion Free