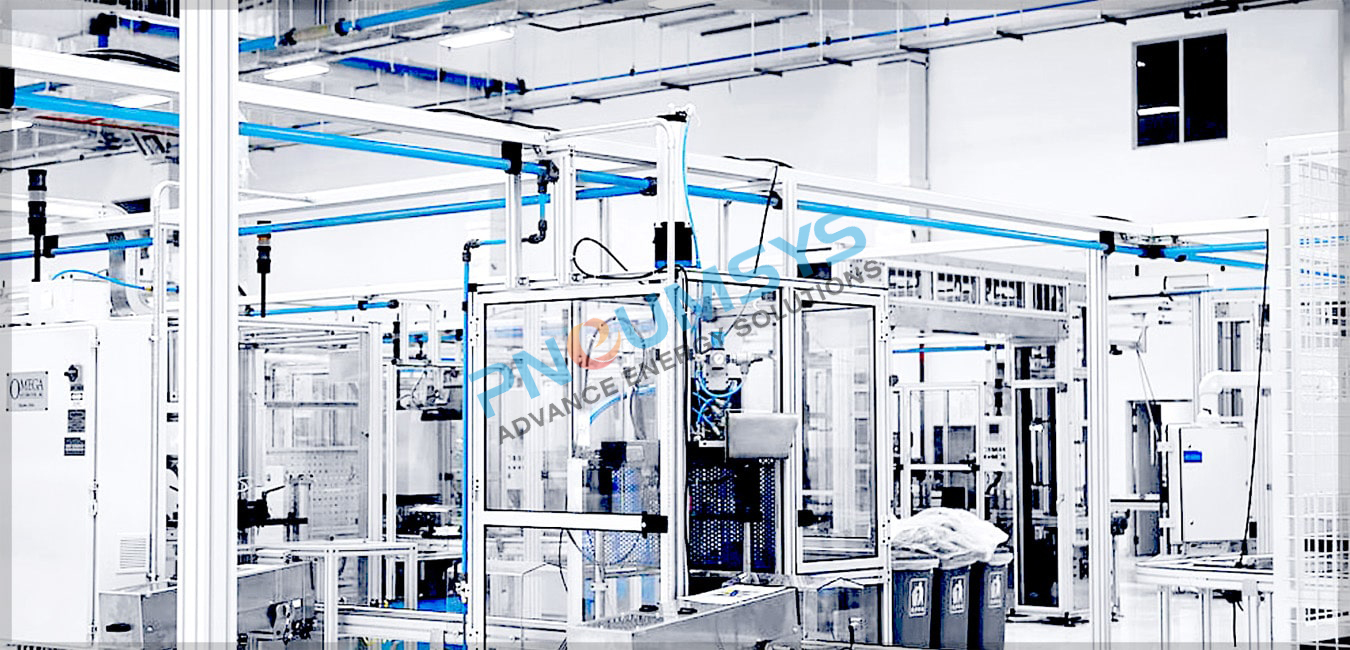 The inert gas piping system is for transferring argon, nitrogen, helium and even vacuum applications.
As the requirement of the industry varies on pressure ratings also, inert gases can be used at high pressures also upto 70 bar pressures. We have a range of pipes and fittings from 20 Bar to 70 Bar pressures in push fit design to cater to these requirements.The piping is simple to install and easy to modify & expand.
Features
Designed to be leak-proof
Corrosion resistant
Can be installed easily and quickly
Pipes used are flexible, these can easily be bent and stays to shape
Pipe and fittings can quickly be disassembled and reused as clients needs change over time
Applications
Plant air & inert gas distribution
In the manufacturing of hand tools
Manual and automated welding operations
Semi-conductor tool hook up
Valve actuation - control systems
Micro bulk inert gas delivery systems
Robotic installations
The aluminum and HDPE pipes are used for the installation and have following attributes.
Attributes of aluminum piping
Rigidity
High mechanical strength
High temperature capability
High pressure capability
Permanent permeation barrier
Low expansion and contraction
Attributes of HDPE piping
Lightweight
Corrosion proof
Flexibility
Ease of installation
Improved air/gas quality
No scaling
Condensation resistance