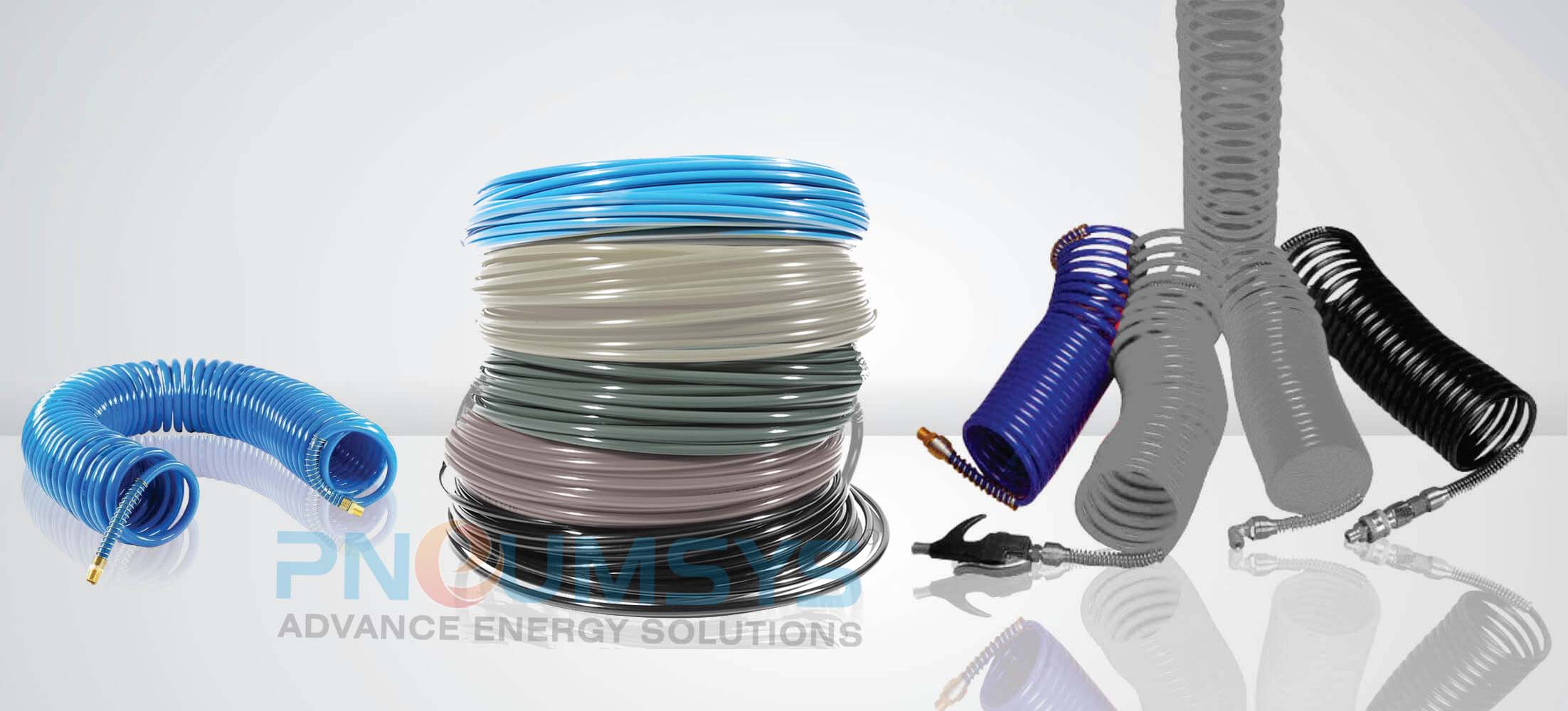 LLDPE is more robust than traditional low or medium density polyethylene and is recommended for use with cold and intermittent hot water. The Pneumsys PE range of plastic tubing is produced in Linear Low Density Polyethylene for cold and intermittent hot water applications. Our tubing provides the benefits of a wide range of temperature and pressure suitability, broad chemical compatibility and is made from non contaminating materials. Common applications are in water purification, water conditioners, ice makers and misting systems. Our tubing is made from FDA compliant materials and is NSF International certified. Pneumsys Polyethylene tubing is designed for use with Super Speedfit push-in fittings, John Guest Shut-Off Valves and virtually all standard tubing connectors.
Polyethylene LLDPE Tubing
Polyethylene LLDPE Tubing is an assortment of plastic tubing designed using linear low density polyethylene for cold and alternating hot water applications.
Polyethylene LLDPE tubing are perfect for broad chemical compatibility, temperature and pressure suitability and are made using non contaminated materials. Polyethylene LLDPE tubing extensively finds applications in water conditioners, water purification, misting systems and ice makers. These are appropriate for using with intermittent cold or hot water.
Our range is made from FDA approved materials and is NSF International certified that give it high quality and efficient performance. The Polyethylene LLDPE tubing fitting offered by us is used with super speed fit push-in fittings, shut-off valves and virtually all standard tubing connectors.
Technical Comparison on LLDPE and PU tubing
---
In essence there is very little difference between PU and PE materials. PU will give you better flexibility but is prone to corrosion over time. PE is a more hardy material and used when you need additional strength. The biggest advantage is that PE should have a better price and be stronger, so if flexibility is not a necessity then LLDPE is a good alternative. More flexible than Nylon and cheaper than PU.
Please note the data sheet says it is suitable for pneumatics upto 10bar. High pressure pneumatics ie over 10bar it is advisable the customer must validate for their own application.
Technical Data Sheet :
Chemical Resistance of LLDPE
Technical Data Sheet
LLDPE Tubing
Other Products
---